Priory Roofing Services of York
Professional Roofing Services – Roof Replacements – Roof Restoration – Roof Repair
Priory Roofing Services of York offers a wide range of services to ensure your home is always protected from the elements. Whether you need a new roof, roof restoration, re-pointing, rubber roofing, fiberglass roofs asphalt repairs, we also install gutters, fascias, and soffits as well! Our family-operated business has been in operation since 1990 making us one of Yorkshire's trusted and reliable, and businesses still going strong today. You can be sure that if you have any questions about anything related to roofs, then our customer-focused, and hard-working dedicated team will take care of you from start to finish. We rely and depend on repeat business, this is why we don't let people down, once you become a customer of Priory Roofing Services of York, we aim to keep your custom, Guaranteed!!!
Our Approach
When it comes to roofing services it is important you do not go to just any roofing company. The type of work that needs to be done as well as the material used needs to be carefully considered before making the right choice for that particular roof, in order to ensure that your home's protection, this is why choosing the right roofing company matters.
There are many elements involved in selecting a roofing contractor, one being professional trustworthiness and dependability, another being the cleanliness and quality of their workmanship. But don't forget about the cost, because you need a good deal too! Roofers will usually charge you based on the size of your home and by the square foot, so if you have an enormous mansion as opposed to a small house, then you will need a much higher budget to work with.
The benefits of choosing Priory Roofing Services of York are many! First of all, we take pride in what we do and it shows in the quality of our craftsmanship. You'll never have to worry about shoddy workmanship when you hire us because you can rest assured that what we do is right the first time around every time! We also only use top-of-the-line materials including clay, concrete and natural slate tiles, plus reclaimed tiles when available, that will help reduce costs and blend in together with your home or business.
Specialist Roofing Company
It is important to understand that your roof provides more than just protection from the elements. It also serves as one of the first lines of defense against structural damage to your home's foundation and interior structure, which can be caused by extreme weather conditions. The roofing system should therefore protect your home all year round, no matter what Mother Nature may throw at it. However, even with a quality roofing system, you will still need proper maintenance every now and then in order for everything to last longer. Choosing the right team is essential when it comes to preserving the durability and functionality of your home's rooftop. Here are some reasons why you should consider choosing our roofing company:
Best Roofing Materials
Honest and Reliable
Professional Tradesmen
Customer Care Service
Guaranteed Work
Fully Insured
Roof Tiles We Supply and Install
Concrete Roof Tiles
Natural Slate Roof Tiles
Clay Roof Tiles
Artificial Slate Roof Tiles
Fibreglass Roof systems
EPDM Rubber Roofs (Firestone)
Our company specialises in traditional roofing techniques, utilising the best quality materials to ensure that your home is weatherproof and aesthetically pleasing for many years to come. We are sticklers for detail and you can be sure that your property will look as good as new before we leave the site.
First of all, when you contact us at Priory Roofing of York for help with your roofing requirements, you will get one of our friendly team who will take the time to explain to you so that you fully understand how they can best help your roofing needs. Whether that is recommending a certain method or roof material, we will lay out in detail how the job will be done, with no hidden extras or nasty surprises along the way! However big or small the job is, someone from our team will be able to come down and discuss things with you beforehand so that you know exactly what's going to happen from start to finish. We offer a transparent business and honest pricing structure.

Residential Roofing
Any home would require regular maintenance and repairs as it ages. If the building is not well protected by a durable roof system, then it would be more vulnerable to wear and tear and need more constant expensive repairs and replacements. This causes inconvenience and significant costs or expenses that homeowners cannot afford because their roofs are no longer in good condition.
When this time comes, only expert intervention can save the day. Don't just go for any old contractor; hire experienced professionals like Priory Roofing Services of York, who have handled multiple residential roof repairs, replacements and restorations daily, and as such have the experience and knowledge to make sure all your jobs on your home's roof are completed safely and securely and won't collapse during any repair or replacement operations!
Roof Tiles We Supply and Install
New Roofs
Roof Restorations
Roof Replacements
Tile and Slate Replacement
Roof Leaks
Roof Inspections
All Types of Roof Repairs
Roof Flashing Installation Repairs & Installations
Leadwork & LeadRoofs
Damaged Roof Wood Rot Repairs
Chimney Repair and Removals
Fascias and Soffit Replacements
New Guttering
Flat Roofs & Repairs
New Fibreglass Roofs
Firestone EDPM Rubber Roofing Systems
Metal Roofs
Commercial Roofing
Our commercial roofing contractors will not just guarantee the work, but they'll also guarantee customer satisfaction since we consider customer service very important. We have excellent reviews online that you can read before deciding whether or not to go ahead with us. We take care of all aspects during the process including planning/designing, material supply and labour – so you don't have to worry about anything at all.
Commercial Roofs that we do:
Public and Government Buildings
Universities, Schools and Colleges
Garages, Shops and Retail Buildings
Industrial Units and Buildings
Commercial Developments
Housing Estates and Flats
A good roof protects your business – and we can find the right solution for you. If your property needs a new commercial roof, there are lots of things to take into consideration:
– What kind of building is it?
– How will this affect my business?
– Who should I choose as my roof contractor?
With so much on your mind, those questions might seem overwhelming. To help take the stress out of the situation, we're here to offer our expertise and advice as trusted commercial roofing contractors .

Commercial Roof Materials
Metal Roofs and Systems
Mastic Asphalt Roofs
GRP and Fibreglass Roofs
PVC SinglePly Membranes
Green Roofs
Metal Roofs
We know what makes a successful roofing service because we've helped countless businesses across York to achieve their goals. We understand that roofs play an important role in protecting your properties and assets – which means we'll do whatever it takes to do the job right.
Our team has years of experience working on industrial, commercial, residential and retail properties. We're fully qualified to work on any roofing project, including leak detection, treatment, re- roofing, and comprehensive roof restorations. We work to take care of you throughout the whole process to make sure everything goes smoothly – from beginning to end. Whether your property is located in the City of York or any of the surrounding towns and villages, there's no limit to where we can help with commercial and Industrial roofing!
Call Now for Free Quotation!
Roof Repair
We provide a wide range of roof services. We can work on all types of roofs, from concrete and clay tiles, to natural and artificial slate tiled roofs.We offer the best in terms of quality materials too – only using premium quality products that will last for years with little maintenance required! If you have water leaks and ingress, or cracks anywhere across your home's roofing structure, then our team is here 24/7 ready to fix and repair these roofing problems quickly and efficiently, before they become even more costly problems down the line.
Many roof repair companies will offer to check and patch up your current roof tiles or replace them with the same tiles to maintain the home's appearance. They will help you find out whether it is the time for a full roof replacement. Most will offer reports that they can fix roofs in small sections at a time, if desired by homeowners who do not wish to pay the high cost of replacing their entire roof. While this may be helpful, it could also lead to further repairs later if one area has been repaired but another area has started leaking.
Whatever the problem, and taking your budget into account, Priory Roofing of York will always show you and discuss the problem beforehand, and what needs to be completed before any roof work commences. Once a price is agreed, there will be no added extras.
We offer different types of roof repairs including:
Tile replacements
Roof Leaks
Weather damage
Insurance Work
Guttering Repairs
Chimney Repairs
Ridge Tile Repairs
Broken Tiles
Roof Maintenance
A roof is your home's most important asset. It should always be cared for and inspected by a professional company like Priory Roofing Services, one of York's leading roofs maintenance services providers! We will identify any potential problems on your residential, commercial or business roof to make sure everything above keeps protecting you against all the bad weather can throw at it. All this while looking after our customer needs too-from cleaning up moss buildup on roof surfaces, and checking rotting roof structures, facias, soffits, guttering, flashings, vents and condition of your felt (and making them last as long as possible).
Chimney Repair
Because you don't look up and see your chimney every day, it can easily be neglected and not noticed and be totally forgotten about. But chimneys need maintenance and attention like your roof and every other part of your home, as they are an important part of the structure, even if you are not using them presently. Sometimes the mortar that holds the bricks together becomes old, loose and crumbly through adverse weather conditions such as wind, rain and ice. Also the bricks can loosen which can be hazardous especially if they fall, causing expensive damage or worse! Upon request we can inspect your chimney for any suspected damage, and repair if necessary.

Guttering
Guttering is an important part of your home's infrastructure. It protects the exterior walls of your house from damage caused by rainwater running off the roof. Guttering serves an essential function in preventing water damage, mould, mildew growth, and rotting due to excess moisture (wood rot) and ice dams on the roof line during winter months. For these reasons, many homeowners consider gutter services to be a necessity when it comes time for yearly maintenance appointments with our company. Guttering is an essential part of any home or business, helping protect your house from water damage caused by rain.
Priory Roofing Services of York provides a full range of gutter solutions for both commercial and residential customers across the City of York and local towns and villages. We work with homeowners to make custom-sized gutters that blend in with their home design and we can offer seamless installation and repairs for aging gutter systems.
There are many reasons why you might need to replace old gutters on your property: they could be rusting or rotting away, perhaps you've noticed that they're leaking and causing extensive damage inside your home's walls, or maybe they just don't look as nice as they once did. No matter what problems you're having with your guttering, you can call and count on our roof experts to find a solution.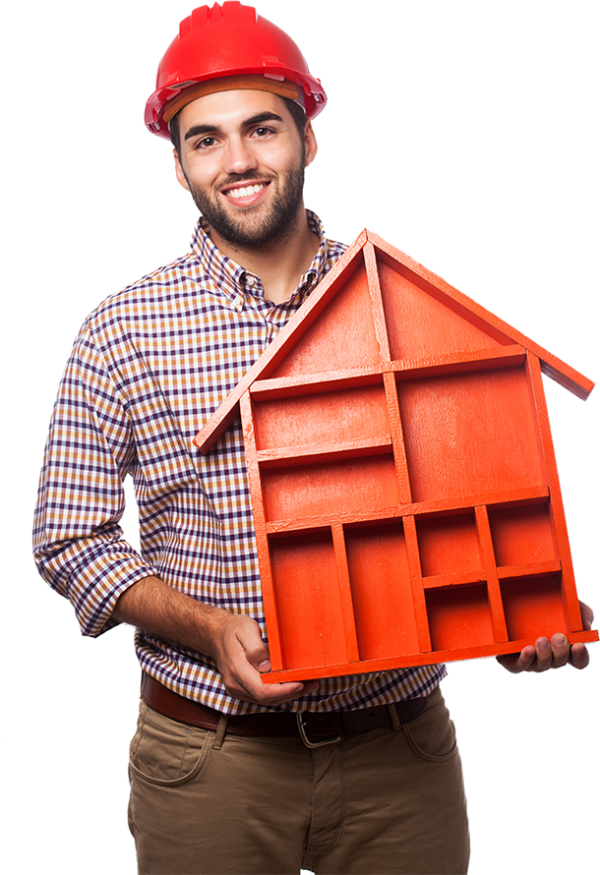 We provide complete roofing services for all homeowners in the York area. We work with reputable suppliers and roof manufacturers to offer a range of services such as loft conversion, home extension, property maintenance, painting, and decorating.
Quality & Experience
Our experts are well-trained and capable of handling all kinds of roofing projects.
Certified Company
We are a certified roofing company that work with reputable suppliers and roof manufacturers to offer a range of services such as loft conversion, home extension, property maintenance, painting, and decorating.
Expected A Great
Experience
How Do We Finish Our Projects
How To Start Roofing
Get in touch with us concerning your roofing needs and we will start the process of delivery.
Project Analysis & Installations
We look at what you want, what it would cost and how best to achieve it.
Final Step To Get Your Result
We get cracking and begin the physical implementation of your roofing demands.
Need Any Consultations? Contact Us Now!
Frequently Asked Questions
How often should my roof be replaced?
An average house in the UK has a roof that lasts around 10 to 20 years. So when do roofs need replacing? Roofs should be repaired or replaced before they start to leak, but sometimes it's better just to get rid of them and install new ones. If your roof is made from slate tiles, clay tiles, concrete tiles, metal sheets or felt (asphalt), you can expect it to last anywhere between 15 and 30 years. If your property has flat roofs (made from asphalt), these should ideally be replaced once every 3 years. If you see shingles lifting up on the top surface of the roof then this usually means that parts of it are deteriorating; if this happens then you might want to consider installing a new roof.
What is the best time of year to put on a new roof?
We are roofing contractors who work all year-round to install and repair customers' roofs in York, and as we are high quality roofers, we guarantee the same standards of work throughout every season. Weather conditions and temperatures at the time of installing a new roof, or roof replacement just impacts the roofing process, and how much it will cost overall. To assist you make a decision on when the ideal time would be and how it may affect the price slightly for a complete re-roof, then please get in touch with us to discuss your options and timescales and we can try and work something out to your advantage. We work in most weather conditions, except for high wind, snow and driving rain, at the end of the day it's difficult to predict the weather these days. Whatever period we promise you a professional roof installation.
Why is roofing so expensive?
In order to get a new roof or restore an old one, you need good quality materials. The more durable your roof will be, the more expensive it will be. Many people think that if they install a cheaper material, they can save money but in reality, this is not what happens. A shoddy job can cause leaks and problems which, in turn, require further repairs costing even more money.
Honestly speaking, some roofing companies overprice their services because they know people always pay for a high quality job no matter how much it costs. However not any company is like that so you have to do research before hiring someone for your job. If you have several quotes from different contractors ask them how long they guarantee the work.