Loft conversions are a significant way to include an extra bedroom, master suite, playroom or even a home office to your home. If well executed they can also add some worth running up to 20% to your property. Furthermore, a loft conversion is the most economical means of adding space when compared with extending or adding a basement, which would essentially cost more. Priory Roofing Services can help you achieve this excellent development opportunity which can offer a useful substitute to moving house in most instances.
Flat Roof Dormers are a good way to maximise your loft space and to give maximum space to a loft conversion. Extending a dormer to as close to the eaves as possible will give maximum headroom and usable space. They are normally built off existing external walls and therefore you can create a floor space close in size to the area below.
Flat Roof dormers are a great way of creating the maximum light into a room by adding a Juliet balcony with French doors or a patio door with either a glazed screen or railings which will maximise the light into the room. You can add opening windows to the flat roof area and Velux windows to any pitched areas giving maximum light to what was a gloomy dark loft space.
We would recommend cladding the exterior walls of the dormer in either plain tiles or slates to match the existing roof covering keeping it in character with the existing roof and having a 10 year guarantee on the external new roof elements.
We can also clad a dormer in timber pvc cladding or composite boards.
Hip to Gable Loft Conversions
A hip to gable loft conversion provides solution for a property with a hipped roof that influences the interior headroom of a loft space, regardless of its spaciousness.
We realized that a lot of roofs are constructed in a simple 'A' shape made up of a pair of roof slopes fitted with a triangular gable end wall but even so, there are also many properties, generally semi-detached houses and bungalows that were built from the 1930s to the 1950s, and have more sophisticated pyramid-shaped roofs with extra roof slopes instead of gable end walls.
By choosing to go with a hip to gable loft conversion, you can broaden the headroom available without going against building regulation requirements to allow you to make better use of the loft's floor space.
If you have a hipped roof either detached or semi detached to maximise the loft space you can build a gable wall off the existing external wall and create a dormer maximising head height to what was a cramped loft space..
Adding a hip to gable dormer extension is much the same as having a gable end, extending the ridge line and fitting new rafters to the front elevation to continue the roof line and building a flat roof dormer to the rear. All much the same as a dormer loft conversion.
You can also have a pitch roof to both front and rear and add Velux windows and Cabrio windows or balconies. There are so many configurations using Velux, see our Velux page for ideas.
Pitched Dormer Loft Conversions
Adding a feature dormer to your loft conversion is a great way of improving the aesthetics of a loft conversion.
They are also good for maximising the loft space and can help create an ensuite where you would previously not have the headroom.
Feature dormers are also a great way of improving the look of a big roof adding character to a building.
At London & Kent Roofing Ltd we love roofs and are happy to discuss ways of improving the look of a roof and can always come up with practical solutions.
Loft Conversion Dos
Decide on what your loft space will be used for
Find out if you'll need planning permission
Check your building regulations
Consider the right lighting to suit your needs
Loft Conversions Don'ts
Don't rely on the first quote you're given
Don't forget a contingency budget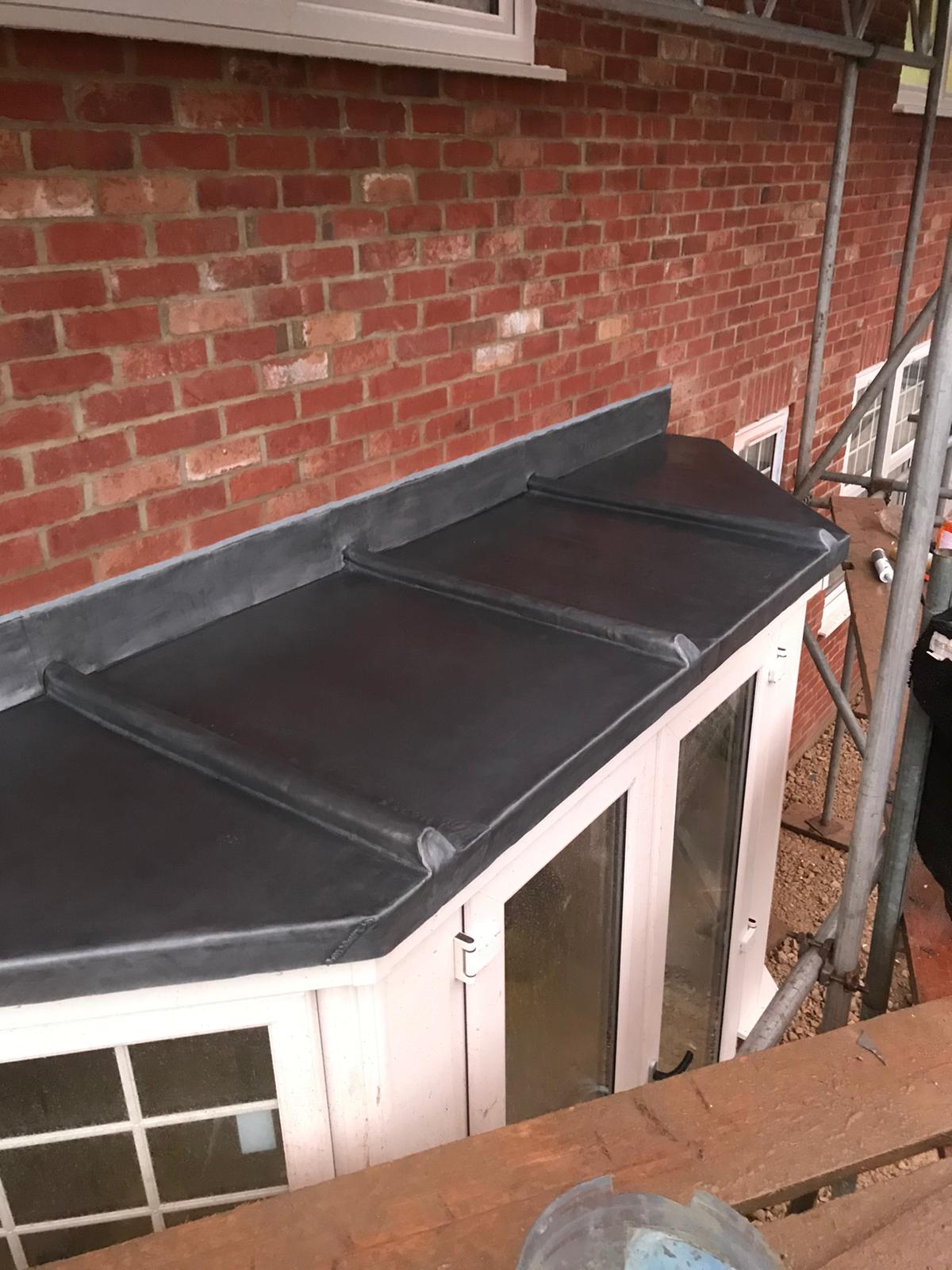 Roof Repair
It's important to keep your roof in top condition to protect your home from the elements. That's why our team at Priory Roofing Services of York offers a wide range of roof repair services in Holgate. We can repair both pitched and flat roofs, using the latest techniques and materials.
We understand that a leaking or damaged roof can be a big problem, so we offer a 24/7 emergency roof repair service. This means that we can get to your property as soon as possible to carry out the repairs you need.
Our team is experienced in all types of roof repairs, so you can be sure that your home is in safe hands. We'll always give you honest advice about the best way to repair your roof, and we'll only ever use the best materials to carry out the work.
If you're worried about your roof, don't hesitate to contact us for a free roof inspection. We'll be happy to give you our expert opinion on the best way to repair your roof in Holgate, and we'll make sure that your home is safe and weatherproof again in no time.
Roof Survey - Inspection
As your local roofing contractor, we offer comprehensive roof inspection and survey services in Holgate. Our team of experienced professionals will thoroughly inspect your roof, identify any existing or potential problems, and provide you with a detailed report of our findings. We can also provide recommendations for repairs or replacement, as needed.
If you're considering buying a new home or commercial property, we highly recommend having a roof inspection survey performed before making any decisions. A professional roof inspection can save you thousands of pounds in the long run by identifying any potential problems that could cause future damage.
Don't wait until it's too late - call us today to schedule your roof inspection survey!
No matter what kind of home you have, the roof is one of the most important parts. It's what protects you from the elements and keeps your home in good condition. That's why it's so important to choose the right roof tiles for your home.
At our company, we offer a variety of roof tiles to choose from. Whether you're looking for concrete, clay, or slate tiles, we have options that will suit your needs. We can help you find the best roof tiles for your home, based on your specific situation.
If you're not sure which type of tile is right for you, we can help you figure it out. Concrete tiles are a popular choice for many homeowners because they're durable and long-lasting. Clay tiles are also a good
option, and they provide a unique look for your home. Slate tiles are another possibility, and they offer a classic look.
No matter what type of roof tile you're looking for, we can help you find the perfect option for your home. Contact us today to learn more about our roofing services.