Fascia, Soffits and Barge Boards
We provide a full range of services for fascias and soffits, from minor repairs to total replacement. We provide replacement fascia, soffit, bargeboards, and cladding in both wood and PVCu. We started installing uPVC products in the mid-1980s, and we have completed hundreds of projects. It is cleaned every 2 years without needing any other maintenance. We offer a wide selection of colours and profiles to match your building.
Priory Roofing Services handles the installation of various fascias, soffits, and bargeboards with the use of traditional wood, and PVCu with a variety of colours and profiles. You can go to our ___ showroom to view our product range. As a registered installer of Freefoam, we can provide a long-term guarantee for its product range.

Fascias
The fascia is a board that is long, straight and runs along the lower edge of the roof. It is fixed directly to the lower ends of the roof trusses and usually does all the work of supporting the lower edge of the bottom row of tiles. All the guttering of a roof is carried by the fascia board so it is an important roof component.
This is not easy to do, especially when it is raining hard. Priory Roofing Services install fascia of the best quality that can endure during heavy rains. Your roof could be washing several gallons of water per second into its gutters and still hold comfortably.
Soffits
The soffit is a board that is tucked away under the fascia board. It is can usually be seen most from street level. Priory Roofing usually ventilates the soffit during installation to allow the flow of air into the roof area. On the other hand, we can also provide ventilation over the top of the fascia board. We realized that many of our clients prefer the latter solution these days but whatever it is you decide on is what we will implement. Without adequate ventilation however, condensation will form in the roof void increasing the risk of timber decay therefore ventilation is pertinent.

Bargeboards
The bargeboard is used on the gable end of a house. The overall state or condition of the bargeboard can often mar or make the aesthetic appearance of a house, and over the years it has evolved into some very attractive shapes. Priory Roofing provides you with bargeboards of the finest look and feel.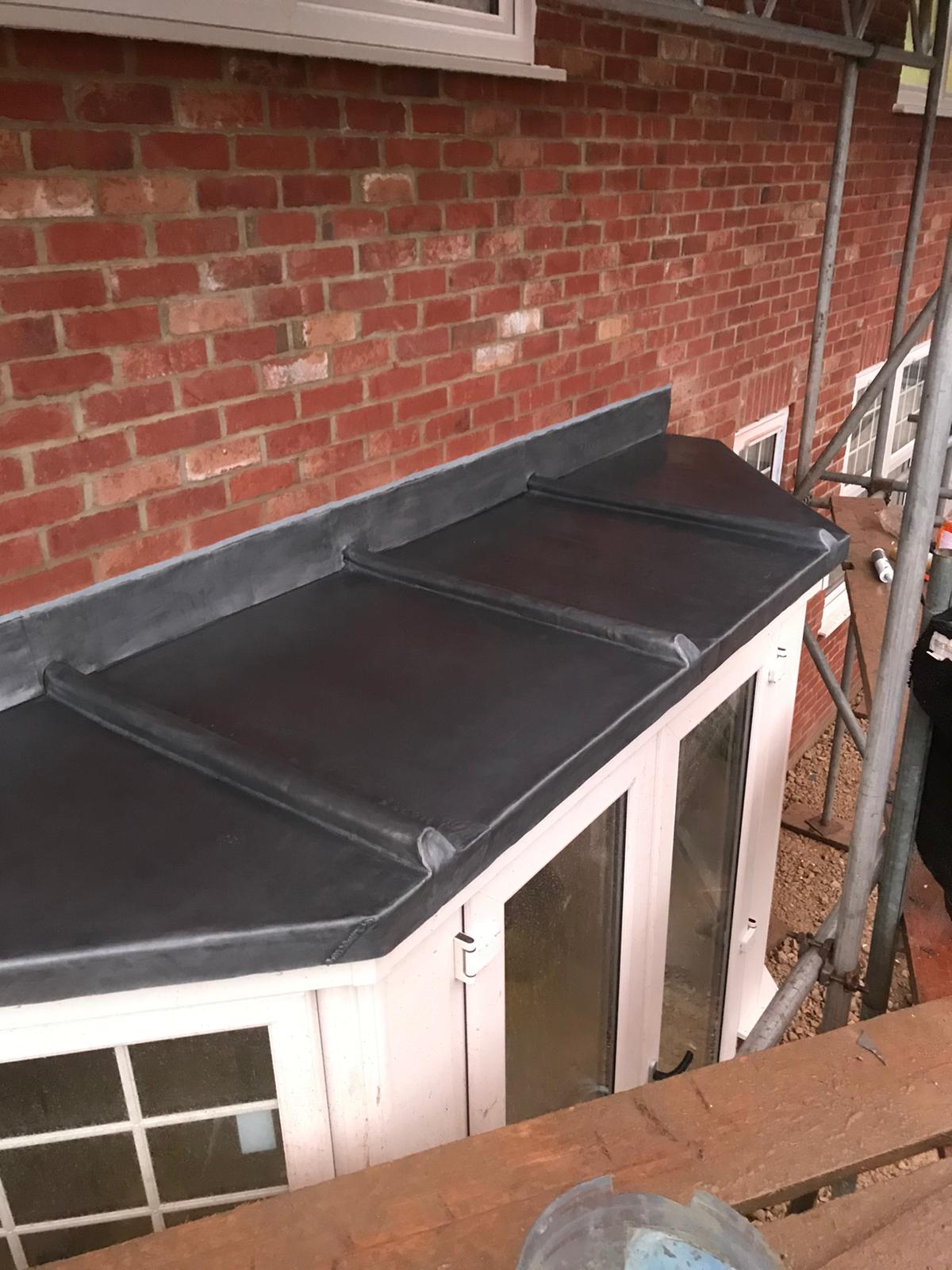 Roof Repair
It's important to keep your roof in top condition to protect your home from the elements. That's why our team at Priory Roofing Services of York offers a wide range of roof repair services in Holgate. We can repair both pitched and flat roofs, using the latest techniques and materials.
We understand that a leaking or damaged roof can be a big problem, so we offer a 24/7 emergency roof repair service. This means that we can get to your property as soon as possible to carry out the repairs you need.
Our team is experienced in all types of roof repairs, so you can be sure that your home is in safe hands. We'll always give you honest advice about the best way to repair your roof, and we'll only ever use the best materials to carry out the work.
If you're worried about your roof, don't hesitate to contact us for a free roof inspection. We'll be happy to give you our expert opinion on the best way to repair your roof in Holgate, and we'll make sure that your home is safe and weatherproof again in no time.
Roof Survey - Inspection
As your local roofing contractor, we offer comprehensive roof inspection and survey services in Holgate. Our team of experienced professionals will thoroughly inspect your roof, identify any existing or potential problems, and provide you with a detailed report of our findings. We can also provide recommendations for repairs or replacement, as needed.
If you're considering buying a new home or commercial property, we highly recommend having a roof inspection survey performed before making any decisions. A professional roof inspection can save you thousands of pounds in the long run by identifying any potential problems that could cause future damage.
Don't wait until it's too late - call us today to schedule your roof inspection survey!
No matter what kind of home you have, the roof is one of the most important parts. It's what protects you from the elements and keeps your home in good condition. That's why it's so important to choose the right roof tiles for your home.
At our company, we offer a variety of roof tiles to choose from. Whether you're looking for concrete, clay, or slate tiles, we have options that will suit your needs. We can help you find the best roof tiles for your home, based on your specific situation.
If you're not sure which type of tile is right for you, we can help you figure it out. Concrete tiles are a popular choice for many homeowners because they're durable and long-lasting. Clay tiles are also a good
option, and they provide a unique look for your home. Slate tiles are another possibility, and they offer a classic look.
No matter what type of roof tile you're looking for, we can help you find the perfect option for your home. Contact us today to learn more about our roofing services.