Although methods and materials have changed over the years, we have been able to invest time and training so that all of our fitters remain fully qualified to work with a wide range of both traditional and modern roofing materials. All of our fitting teams are fully trained in slating and tiling and regularly carry out re-roofing work using natural slate fibrous cement slate, clay tiles and concrete tiles from all over the world.
Fibrous Cement Slates
The most cost-effective slates are fibrous cement slates. London & Kent Roofing use these slates from the Marley Eternit range, which are the only fibre cement slate produced in the UK. Fibrous cement slates are the only product in the UK that can achieve an A+ (The lowest environmental impact) in the BRE's green guide.

Spanish Cupa Natural Slate
Cupa have been quarrying slate for more than a century
Cupa H12 is a grey slate with a smooth matte surface, it is noted for its exceptional consistency of thickness and surface appearance.
Canadian Glendyne Slate
The Glendyne slate is produced in Quebec, Canada. A slate of consistent, high quality and high strength. Glendyne is a good match for festooning or other blue/grey British natural slate.
Rivendale Slate
Rivendale closely resembles natural slate and will add the appeal of a natural slate look to any roof. Rivendale slates offer the latest in outstanding aesthetics with a finely detailed textured surface with a dressed edge.
Welsh Penrhyn Slate
It benefits from a number of highly practical properties, making it an exceptional roofing slate. Welsh roofing slate from the Penrhyn quarry is known to produce some of the finest slate in the world.
Birkdale Slate
Birkdale slates feature a smooth surface with a dressed edge. These slates can now be installed at a pitch of 15 degrees using hook fixings. Suitable for low pitch roofs with a rafter length of under 6 metres.
Garsdale Slate
Garsdale slates feature a detailed textured surface and crisp square edge. Suitable for projects where an aesthetic texture is important.

Thrutone slate
The market leading Thrutone slates offer superb aesthetics at an affordable price. A smooth surface with a square cut edge. Thrutone slates can be installed at 15 degrees using hook fixings. Suitable for low pitch roofs with rafters not exceeding 4 metres.

Spanish Contessa Slate
The contessa slate is selected from well-established sources and is produced by some of the most efficient quarries in Spain. With its natural textured surface, it can produce an attractive and long-lasting roof.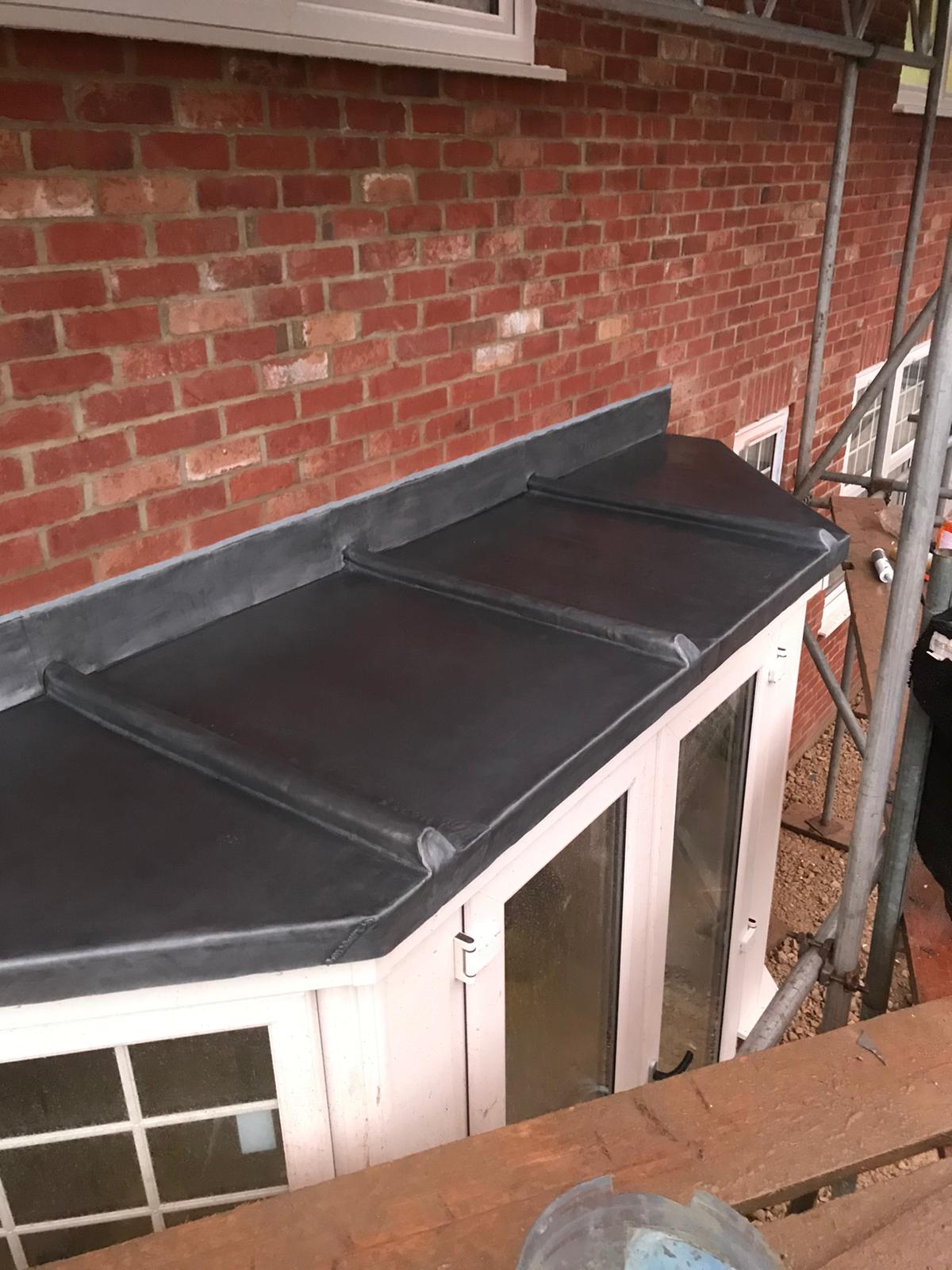 Roof Repair
It's important to keep your roof in top condition to protect your home from the elements. That's why our team at Priory Roofing Services of York offers a wide range of roof repair services in Holgate. We can repair both pitched and flat roofs, using the latest techniques and materials.
We understand that a leaking or damaged roof can be a big problem, so we offer a 24/7 emergency roof repair service. This means that we can get to your property as soon as possible to carry out the repairs you need.
Our team is experienced in all types of roof repairs, so you can be sure that your home is in safe hands. We'll always give you honest advice about the best way to repair your roof, and we'll only ever use the best materials to carry out the work.
If you're worried about your roof, don't hesitate to contact us for a free roof inspection. We'll be happy to give you our expert opinion on the best way to repair your roof in Holgate, and we'll make sure that your home is safe and weatherproof again in no time.
Roof Survey - Inspection
As your local roofing contractor, we offer comprehensive roof inspection and survey services in Holgate. Our team of experienced professionals will thoroughly inspect your roof, identify any existing or potential problems, and provide you with a detailed report of our findings. We can also provide recommendations for repairs or replacement, as needed.
If you're considering buying a new home or commercial property, we highly recommend having a roof inspection survey performed before making any decisions. A professional roof inspection can save you thousands of pounds in the long run by identifying any potential problems that could cause future damage.
Don't wait until it's too late - call us today to schedule your roof inspection survey!
No matter what kind of home you have, the roof is one of the most important parts. It's what protects you from the elements and keeps your home in good condition. That's why it's so important to choose the right roof tiles for your home.
At our company, we offer a variety of roof tiles to choose from. Whether you're looking for concrete, clay, or slate tiles, we have options that will suit your needs. We can help you find the best roof tiles for your home, based on your specific situation.
If you're not sure which type of tile is right for you, we can help you figure it out. Concrete tiles are a popular choice for many homeowners because they're durable and long-lasting. Clay tiles are also a good
option, and they provide a unique look for your home. Slate tiles are another possibility, and they offer a classic look.
No matter what type of roof tile you're looking for, we can help you find the perfect option for your home. Contact us today to learn more about our roofing services.