Lead Work Expertise Like No Other Company In The North East
Lead has been widely used in residential, commercial, and industrial structures for over 150 years and continues to be a popular building element. It is not only long-lasting, but also highly corrosion-resistant, and has the ability to shrink and expand in response to temperature changes. It is measured in weight as a multipurpose building material, ranging from Code 3, which is similar to thin paper, to Code 8, which is comparable to thick plywood.
As you can see, we are not only professionals in lead works, but we are also dedicated about that as well. We will also be able to show the right thickness of lead necessary on your property when we arrive, in accordance with current construction requirements. We've been doing it for over 40 years, bringing lead work technical expertise and competence to houses around York and beyond.

What does lead work involve?
First and foremost, there are the flashings that are utilized to cover the tops of your roof's seams and prevent water from leaking in. As of 2018, the majority of flashings are made of 9, 12, or 15" lead and meet Code 4 regulations. This is a substantial weight increase over the past, when Code 3 was sufficient. Perished flashings are one of the leading sources of leaks in homes, in part since they are frequently damaged by violent storms.
And there is the box guttering, which are the troughs that collect water from the roof and dispose of it through the drain pipes. Box gutters must be made of Code 5 lead work material, and the bigger lead pieces are frequently held together with mop handles or welding processes. Water can also enter the property if the box guttering is damaged.
Lastly, lead bay toppers serve as weatherproof seals that may be used to shield any exterior surfaces of your building. Prior to the introduction of single ply membranes, lead work was a natural option for the tops of all bay windows — and it still is. Because of its greater thickness and remarkable life expectancy of between 80 and 100 years, code 6 lead work is frequently necessary here. Again, mop handles and welding methods are frequently utilized to connect these considerably bigger pieces of lead.
Lead Work Checklist
Do you need any kind of lead service? First, answer these questions…
Have you ever had a leaking roof or damage?
Is your roof weatherproofed and shielded?
Are your gutters and seams protected?
Is your lead work intended to be decorative or insulative purposes?
Do you have any further questions regarding our lead work? Click here to contact Amber Roofing, and don't forget to get a free, no-obligation quotation.
Importance of Lead Work
It's easy to ignore the importance of lead work on your roof, which is just as vital as the main roofing material. If you see a discoloration on your ceiling and subsequently notice damaged tiles on your roof, it's natural to assume that the problem is there. However, following closer investigation, it is found commonly that the lead flashings are at issue – and this is where we step in.
Our skilled staff not only specializes in flashing but also in whole lead roofs, ornamental bays, and step flashing. This should constantly be fitted, adjusted, and positioned properly in order to continue working as expected. Equally significant, if lead repair is not done professionally and effectively, it can spell trouble for your residence.
As a result, we always produce work to the highest industry level and stay current on how lead work must be done in line with building standards. We, too, appreciate dealing with this time-tested, wonderful material that after several years in our profession.

Usefulness of Lead Work
It protects roofs from the elements by connecting two surfaces securely.
It spontaneously shrinks and expands in response to temperature variations.
It can be used as a protective coating on a compromised roof.
For the following applications, choose lead work.
Roofs that have recently been constructed.
Roofs that already exist.
Priory Roofing Services will help you guarantee that your lead roof continues to satisfy the most strict 21st-century specifications, no matter how simple or ornate the construction, and whether you are interested in a simple repair or more complicated maintenance.
With our use of just the best products to our team's exceptional level of expertise in meeting even the most discriminating needs, you have every reason to choose us as your lead work experts if you live in York.
Request your free survey and competitive quotation now!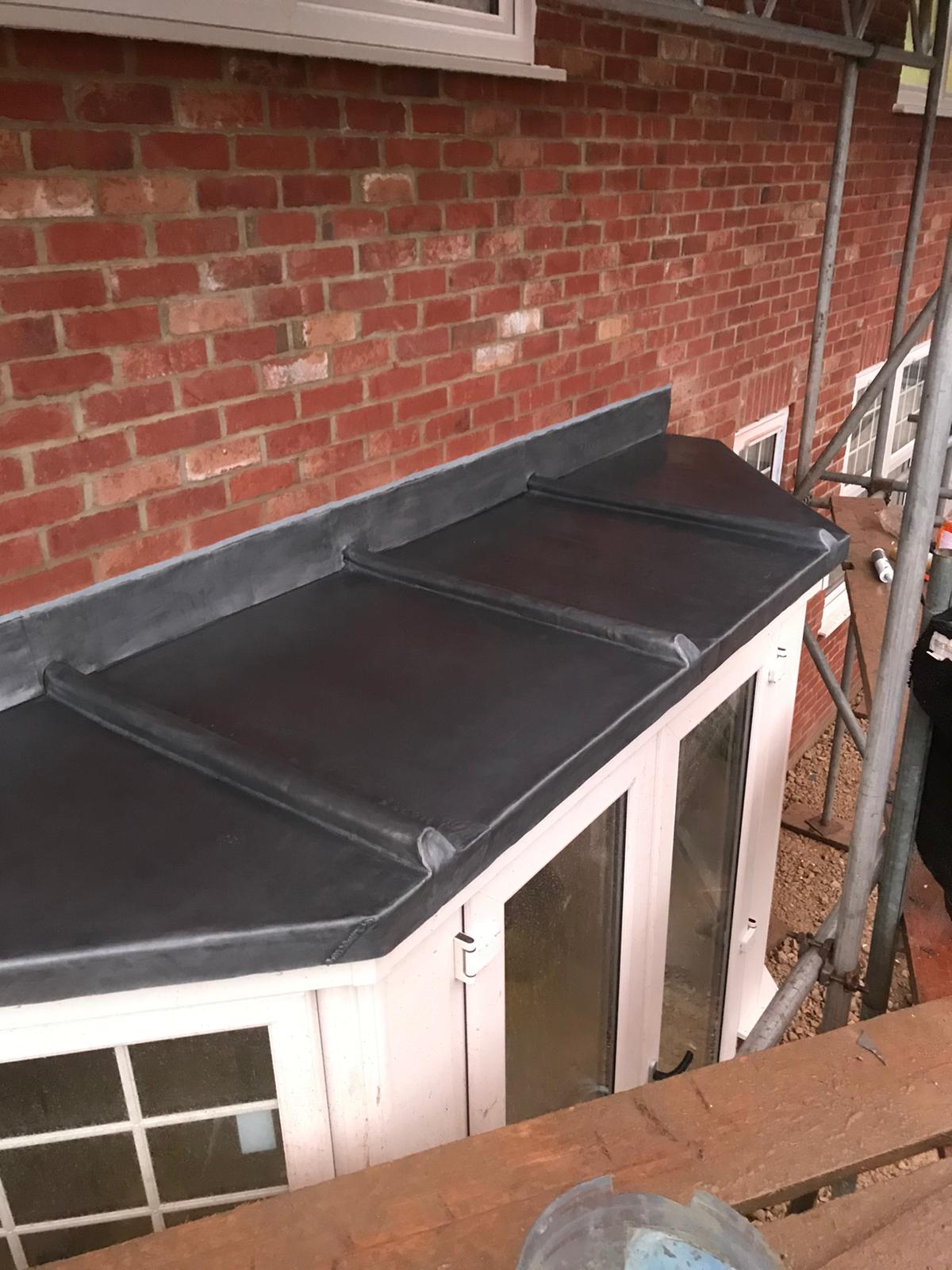 Roof Repair
It's important to keep your roof in top condition to protect your home from the elements. That's why our team at Priory Roofing Services of York offers a wide range of roof repair services in Holgate. We can repair both pitched and flat roofs, using the latest techniques and materials.
We understand that a leaking or damaged roof can be a big problem, so we offer a 24/7 emergency roof repair service. This means that we can get to your property as soon as possible to carry out the repairs you need.
Our team is experienced in all types of roof repairs, so you can be sure that your home is in safe hands. We'll always give you honest advice about the best way to repair your roof, and we'll only ever use the best materials to carry out the work.
If you're worried about your roof, don't hesitate to contact us for a free roof inspection. We'll be happy to give you our expert opinion on the best way to repair your roof in Holgate, and we'll make sure that your home is safe and weatherproof again in no time.
Roof Survey - Inspection
As your local roofing contractor, we offer comprehensive roof inspection and survey services in Holgate. Our team of experienced professionals will thoroughly inspect your roof, identify any existing or potential problems, and provide you with a detailed report of our findings. We can also provide recommendations for repairs or replacement, as needed.
If you're considering buying a new home or commercial property, we highly recommend having a roof inspection survey performed before making any decisions. A professional roof inspection can save you thousands of pounds in the long run by identifying any potential problems that could cause future damage.
Don't wait until it's too late - call us today to schedule your roof inspection survey!
No matter what kind of home you have, the roof is one of the most important parts. It's what protects you from the elements and keeps your home in good condition. That's why it's so important to choose the right roof tiles for your home.
At our company, we offer a variety of roof tiles to choose from. Whether you're looking for concrete, clay, or slate tiles, we have options that will suit your needs. We can help you find the best roof tiles for your home, based on your specific situation.
If you're not sure which type of tile is right for you, we can help you figure it out. Concrete tiles are a popular choice for many homeowners because they're durable and long-lasting. Clay tiles are also a good
option, and they provide a unique look for your home. Slate tiles are another possibility, and they offer a classic look.
No matter what type of roof tile you're looking for, we can help you find the perfect option for your home. Contact us today to learn more about our roofing services.